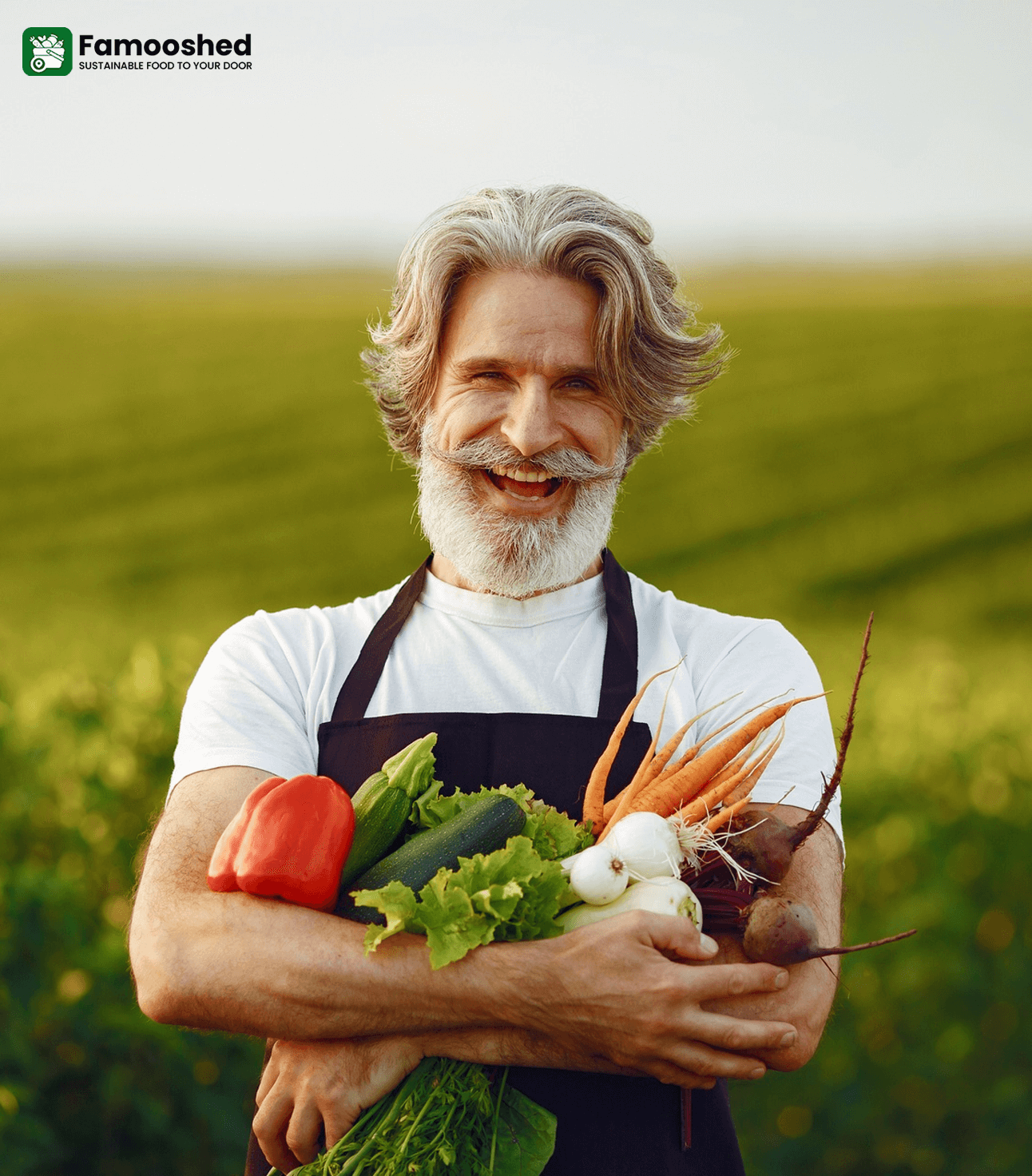 Welcome to Famooshed
"Famooshed is an online farmers market selling sustainably produced food directly to communities"
Famooshed supports local food producers and growers, promoting sustainability and reducing carbon emissions. Our market provides a platform for allotment growers, organic farms, farm shops, food producers, butchers, fishermen, brewers and local distillers to sell their produce directly to their communities, and beyond! We empower merchants to set up their own shop on the platform, providing access to a huge market of consumers and trade customers. Here, you can buy directly from the source.
We recognise that shopping habits are changing. With less feet on the street, we combine convenience alongside responsible, sustainable shopping. With Famooshed, your produce can be traced from the field to your table. Both customers and merchants can choose when and how produce is delivered. Famooshed provides local, fresh and sustainable produce, while eliminating pesky supermarkets from your to-do list.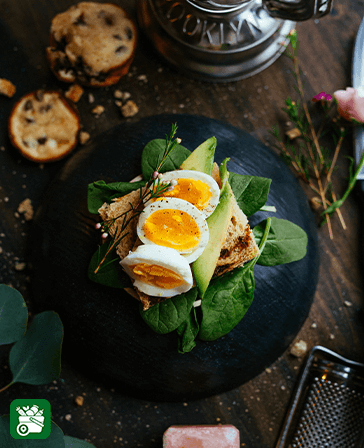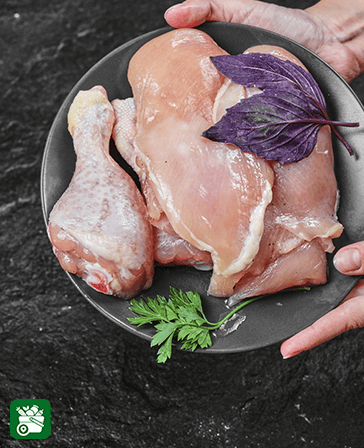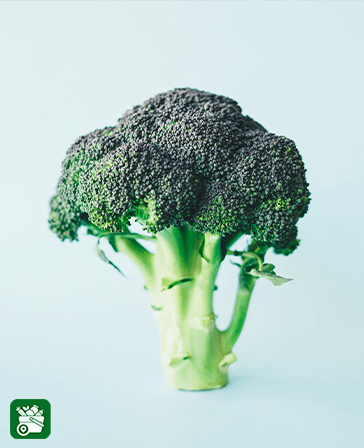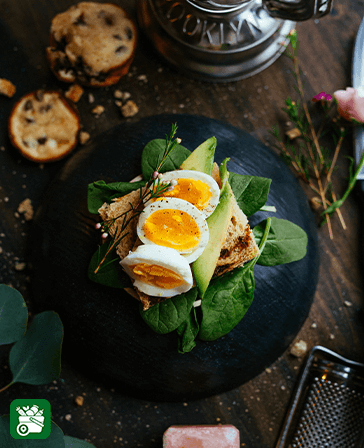 WHAT WE STAND FOR...
SUPPORTING FARMERS & MERCHANTS
We support British merchants offering fresh, local produce. From farm to table, we believe in full traceability. Best of British straight from the source, with no middleman! Famooshed empowers merchants to sell their produce directly to local communities, restaurants, schools and beyond, via our seamless marketplace.
SUPPORT LOCAL INDUSTRIES
We understand the importance of supporting local businesses. We aim to empower local businesses to reach their customers directly via our marketplace. Merchants can utilise our network of delivery drivers, their own delivery service or curb side collection to get produce straight to your table. After all, it's always better to shop local!
QUALITY, SUSTAINABLE PRODUCTS
We aim to deliver the highest standards across the board. We deliver nothing but British Red Tractor assured produce, while ensuring our merchant prioritise both quality and welfare above cost and profit. We strive to reduce food wastage through delivering exactly what you need, when you need it. Quality and sustainability are at the heart of what we do.
CUSTOMER PREFERENCE
We understand times are changing. We adapt to shifting trends and customer preferences to provide a service that truly works for you. Our online marketplace offers both convenience and responsibility. Customers can utilise our curb-side pick-up service or have their orders delivered straight to their door!
Famooshed Merchants
Famooshed merchants offer an easy online market for consumers to order online and book a pickup time to collect their prepaid order at a convenient time requested at the checkoutFood hub organic produce at lower prices reduces wastage by offering good quality food to those who need it most.
Sell your produce to the local community
Famooshed enables merchants to sell their produce to the local community, restaurants, schools and nationally via the online marketplace.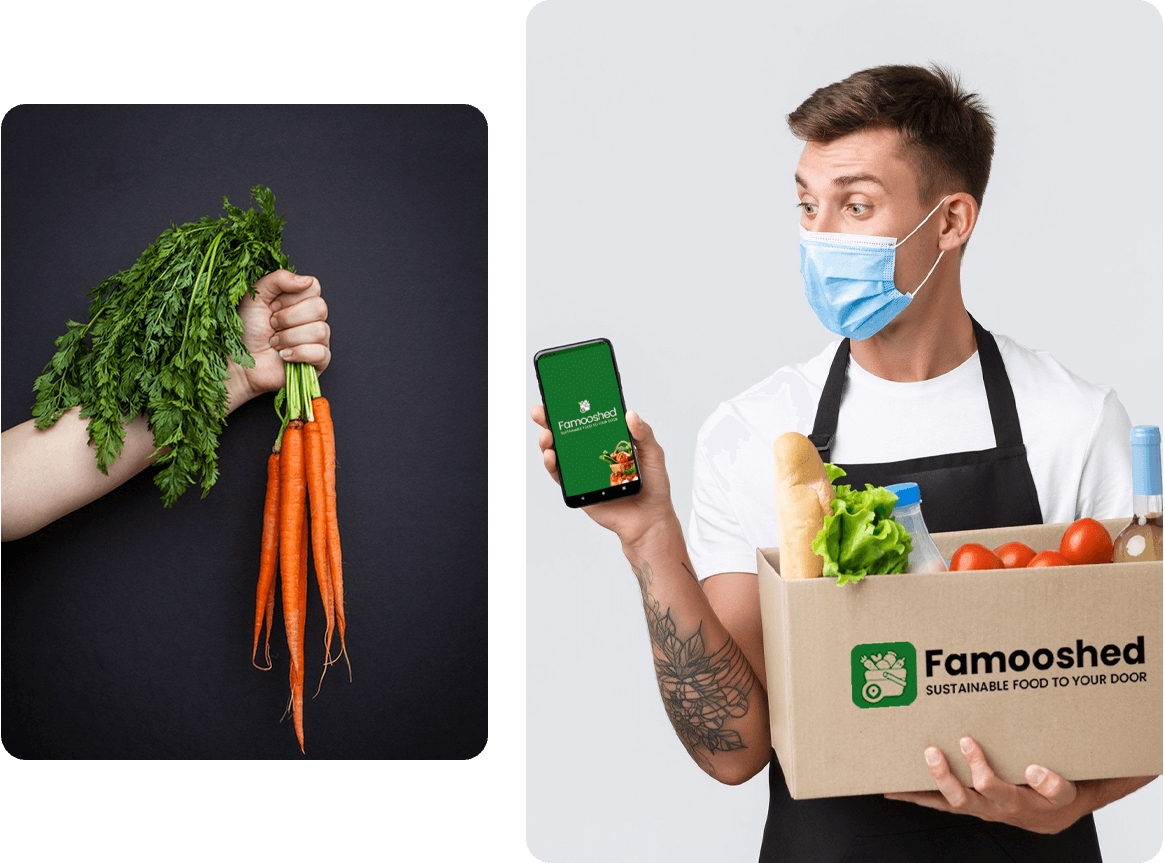 Our performance
What we do...
Build an online presence and sell your produce via the Famooshed platform enabling you to take your brand and products to the community by marketing and selling directly to local customers. The platform provides and means of creating a virtual stall without the complexity of have to build a web site, signing up to merchant accounts, spending time and money on SEO and marketing.
Famooshed is a simple one stop shop solution for selling your products online, managing and despatching orders, providing real time tracking to customers and secure no risk payments directly to your bank account via Stripe.